Last chance to speak up: the government decides on internet prices soon.
The Federal Cabinet can lower your
Internet bills.
They decide by
May 27, 2022.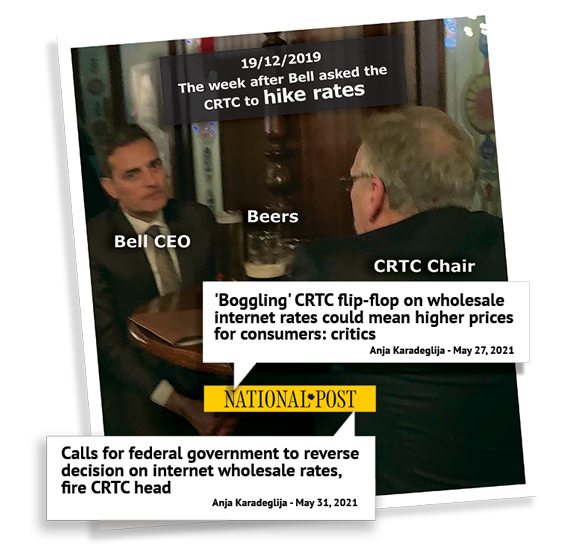 Last chance to speak up
With the stroke of a pen, the federal cabinet can lower internet bills for millions of Canadians. In May 2022, they must decide: Will they lower your cost of living, or protect big telecom's massive profits?
Contact your MP below. It takes 15 seconds.
"The most anti-consumer CRTC chair in its history" - Michael Geist

CRTC's devastating decision rewards big business.
Big Telcom's greedy conduct has gotten them hundreds of millions of dollars of free cash during the pandemic.
Authorized by TekSavvy Solutions Inc.
800 Richmond Street, Chatham, Ontario N7M 5J5
Phone: 1-877-779-1575
Email: paylesstoconnect@teksavvy.ca
© 2023 TekSavvy Solutions Inc.